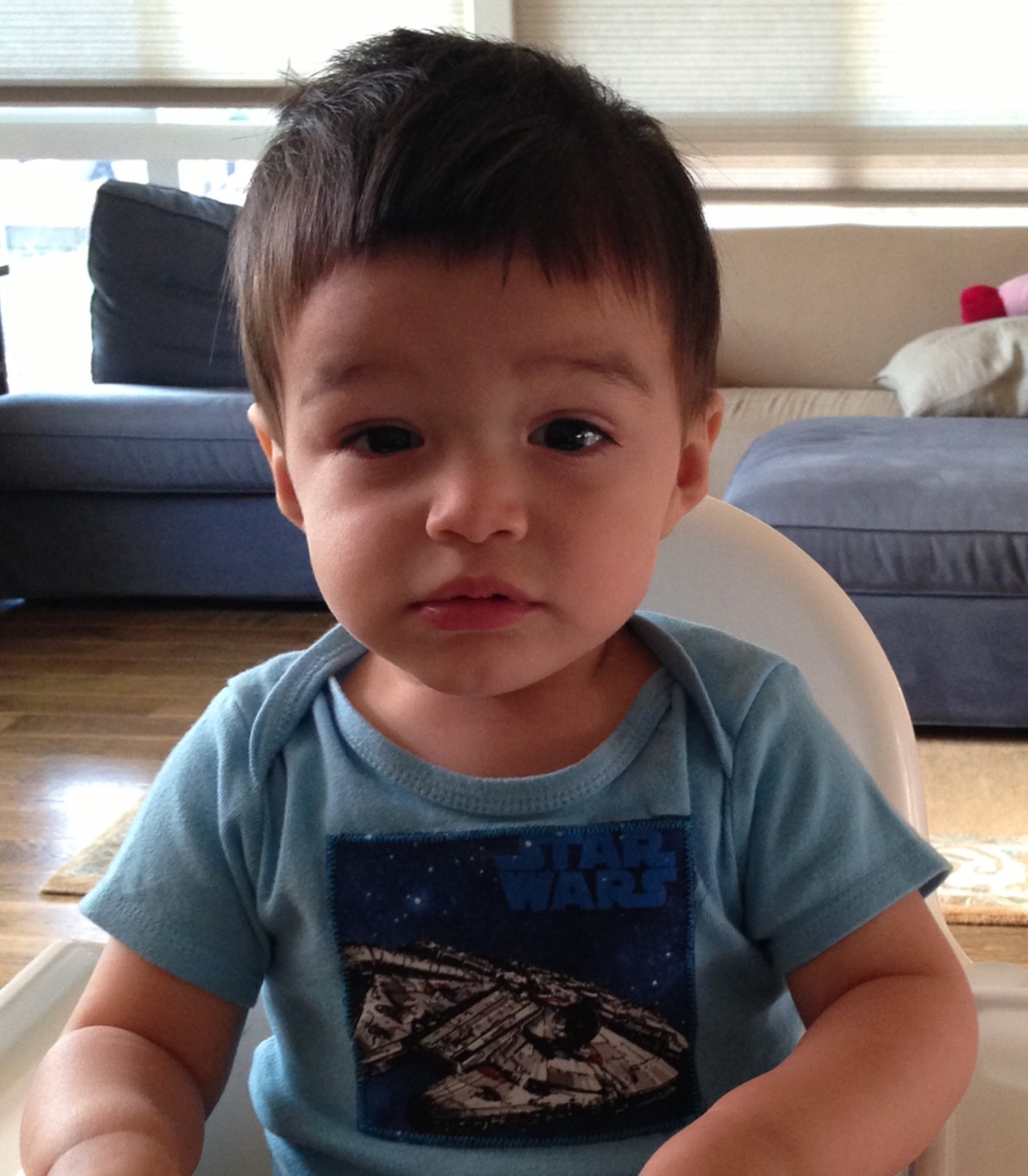 I have the fortune of being the recipient to my cousin's baby clothes. My son is three months younger than my cousin. Sometimes the clothes are slightly stained (hey, they're babies) or have sayings that I just don't understand. I believe this particular onesie says "Crown Please".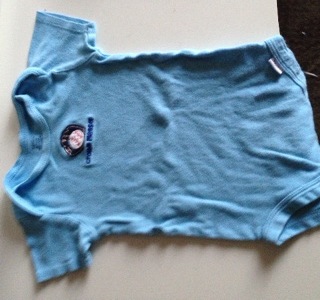 Of course I had to remedy this! I made an applique with some Star Wars fabric I had laying around. Sewed it to the onesie and viola! New onesie!
Total cost $0 - yay me!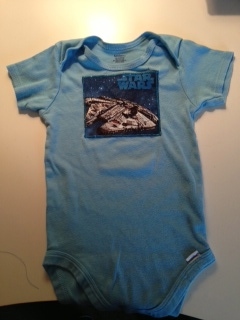 And now you have a cool,
new, one of a kind onesie.